The Sikkim Today's one of the National teams is on the tour to Yogi's UP (Uttarpradesh) just before the election, the quality of education and healthcare should be the priority.
With work of two factors between Government and Administrative, in Uttarpradesh If administrative fail to report to CMO government within a week they will face strict action, in 2019 Uttarpradesh Cm Yogi Adityanath warned if any single mafia/ goons harass any private company in any district, DC and local administration will be responsible which make a fear for administrative to work better with the order of Chief Minister it was in 2019 when CM of state invited hundred of Bigger company to setup plant.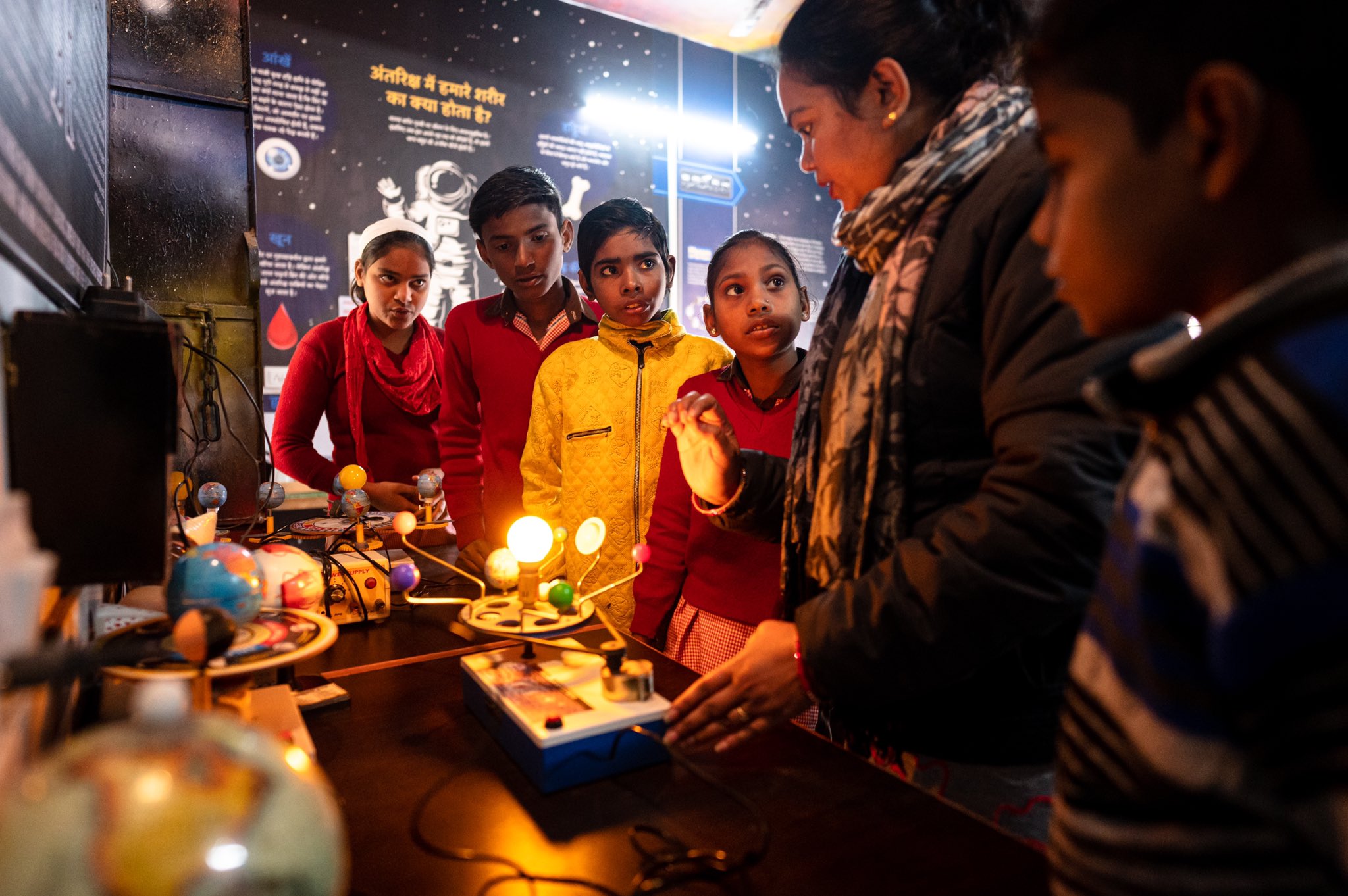 In the education sector, enhanced and improved basic facilities for students, government schools in the state are now compering with private ones. Now, it is not only private schools but state-run schools also offer facilities like smart classrooms, playgrounds, and libraries to ensure quality education for children.
According to village people when asked if children are going to school or not, they said they have started sending their children to school again, the transformation shows the education sector's fulfillment of promises made in its education policy. There are over 1.3 lakh government schools in UP that have been undergone a massive transformation in terms of infrastructure despite the Covid-19 pandemic.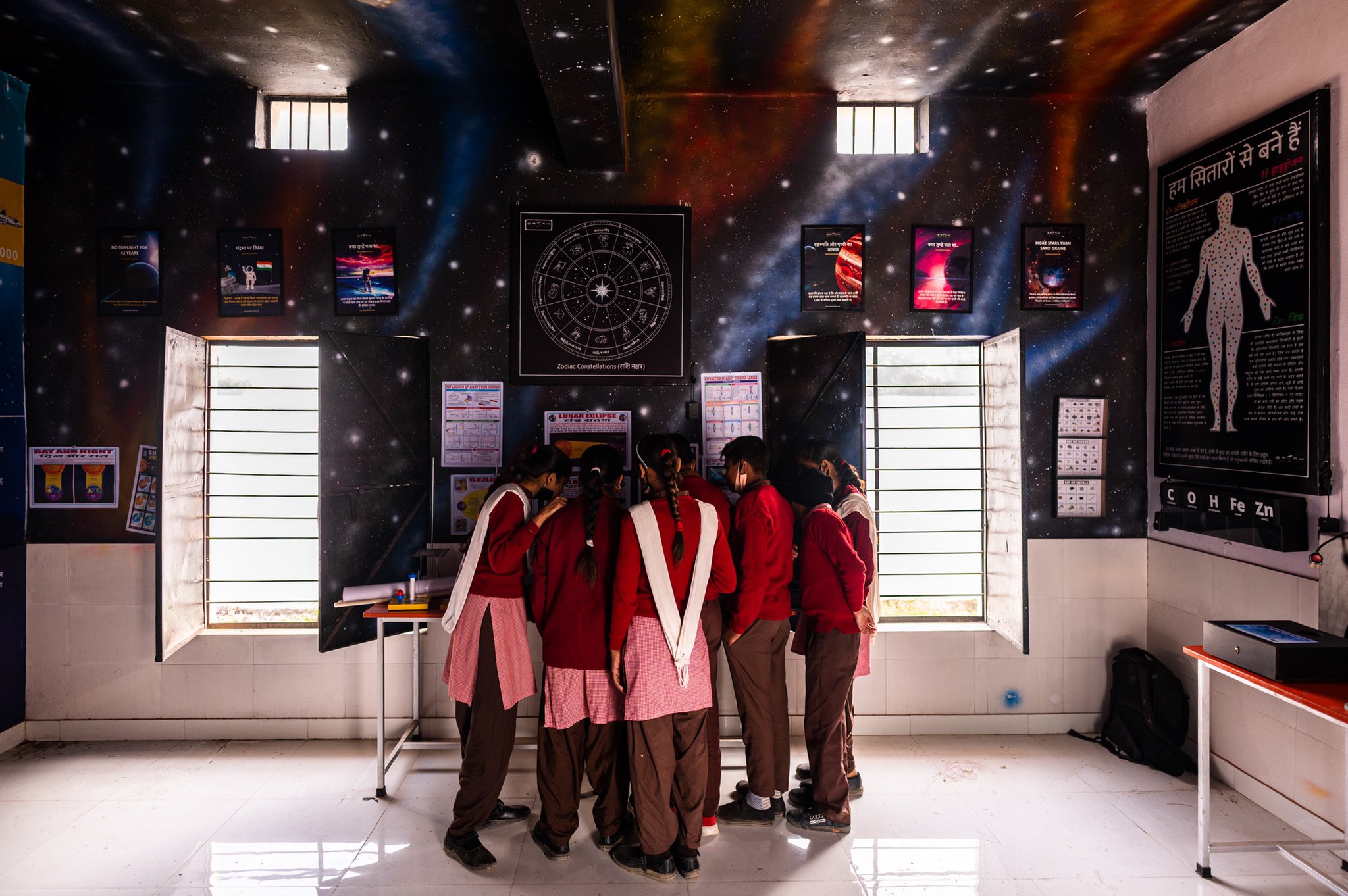 The initiatives of the Yogi's UP government to make primary schools more attractive & safe zone have started yielding results. There is an increase of 30% in attendance in the school after lab facilities came to the school. More parents are showing interest in enrolling their children in government schools instead of sending them to expensive private schools because of new facilities. Different school for girls has been set up and 12 new admissions in one month have come to gram panchayat Sawali after the facilities.
Uttarpradesh education policy has target "school for every student", which policy said "Mission Rozgar" which has appointed 5 lakhs trained teacher, and Girl's hostel has been constructed in 107 block development in the state.
Discussing with a principal of one school, he said "before 2018, 75% girls and 40% boys used to come with a barefoot and old uniform, thing have changed now Government is providing shoe, bag, uniform, book, copies to all student and make sure student attend the school"
Apart from this, 3.78 lakh cooks in government school used to get 1000 monthly salary which was raised by 500 rupees per month to 1500 Rupees, 2 saree every 6 months, free health insurance cover up to 5 lakh on same time Yogi's UP Government wanted to raise cook's salary by 500 per months to 2000 per months due to challenge of Covid.
It's under "Operation Kayakyap" led by Yogi's UP Govt, a district-wise survey is taken every month in every school. Every school is visited by DC and Education team, checking meals, classroom, toilet which has to send the report to CMO.
"The thing has changed, I'm happy that my daughter is going back to school, she has got a uniform, shoes, she also gets a meal in school, when she came back home she finish house chore and start studying she even tells us about universe and concept, this is one thing I'm happy about," said one parent who re-sent his daughter nearby school in 2019.
Talking about "Operation Kayakyap" which focuses on sending more children to school about 8.4 million children studying in 113,000 government primary schools. The Yogi's UP government has launched an innovation called the 'Graded Learning Programme'. Teachers grouped children across grades 1-5 according to their current reading and mathematics levels, and used appropriate activities and materials for each group, for two hours during the school day, strengthening foundational skills. Using a mobile-based android application that 230,000 trained teachers downloaded on their phones, learning data from each class of the state's 113,000 schools was regularly uploaded by the teachers. The data generated comprehensive dashboards displaying charts and simple bar graphs that were reviewed to track progress at different levels. And who knew that motivated teachers and a structured approach would result in an extraordinary achievement of improving reading by 22 percentage points in the Government school.
And by 2020, the programme reached classrooms across all 75 districts with help of the Uttarpradesh Education department, in the next few months, 1.7 million children in grades 3 and 4 were being able to read basic texts in Hindi at grade 1 level.
By 2030, the Yogi government's Operation Kayakyap will target 95% of UP's schools will be improved and every child can go to school.
The Sikkim Today Team, having seen it in real, researching, and observed a variety of learning improvement initiatives across Uttar Pradesh in 2021 with the help of the Zilla Panchayat and education department and DM, we are fortunate to have had a first-hand glimpse into one of the most promising movements to push learning ambitiously at scale through a government system. It is early days yet for Yogi Adityanath and still, huge challenges for him to be sure in his mind that child won't drop from school in the future. Time will tell after the upcoming election how the education system will be controlled in the state. Even locals can say anyone clearly till 2018 it used to control by mafia and goons where children fear of going to school. But in 2018-21, along with many people who are behind UP's effort, The Sikkim Today too would like to believe that this is a strong first challenging step for Yogi Government who vowed to change the education system in Yogi's UP the 2017 election manifesto.
Also, Read| Forgot "Nehru Road", now travel to Nathula via "Narendra Modi Marg"