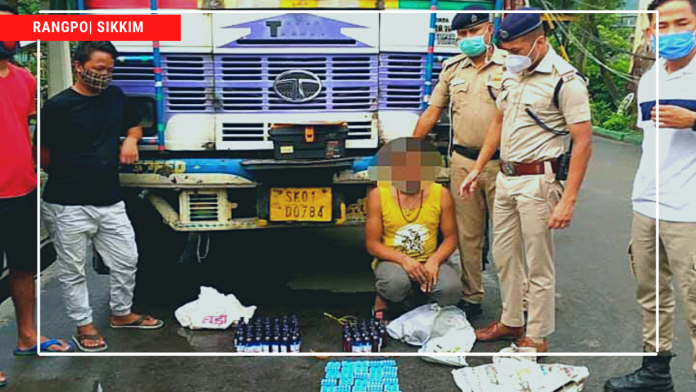 In a major crackdown against the drug trade, a team led by Rangpo Police busted one person who was carrying the drug in a heavy light vehicle.
According to Rangpo Police sources, One Tata bearing Registration No. SK01D 0784 driven by alleged Prabin Chettri of Pakyong East Sikkim. Police found a box while searching in a vehicle. As soon as the police found the box, they found 65 bottles of Ownrex cough syrup, 328 capsules of N-10, and 08 tablets of N-10 were seized by police on the spot.
A crackdown was launched soon after and truck drivers were apprehended on Sunday morning. This all happened during routine vehicle checking near the Sikkim Westbengal border, the behavior of occupants was found to be suspicious.
A case under SADA and NDPS was registered against Prabin Chettri.