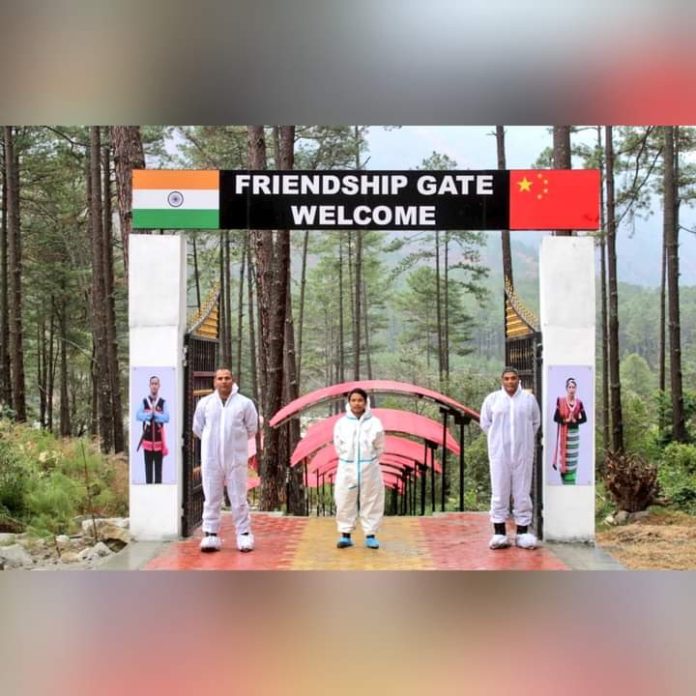 The Chinese People's Liberation Army (PLA) on Thursday (January 27) handed over the missing 17-year-old boy from Arunachal Pradesh, Miram Taron, to the Indian Army.
"The Chinese PLA handed over the young boy from Arunachal Pradesh Shri Miram Taron to Indian Army at WACHA-DAMAI interaction point in Arunachal Pradesh today. I thank our proud Indian Army for pursuing the case meticulously with PLA and safely securing our young boy back home," Union Minister for Law and Justice Kiren Rijiju said in a tweet on Thursday.
17-year-old Miram Taron from Zido village in Arunachal Pradesh's Upper Siang district, reportedly went missing on Tuesday (January 18).
Earlier on Wednesday (January 19), State MP Tapir Gao alleged that Miram Taron was abducted by the PLA from inside Indian territory.
"Chinese #PLA has abducted Sh Miram Taron, 17 years of Zido vill. yesterday 18th Jan 2022 from inside Indian territory, Lungta Jor area (China built 3-4 kms road inside India in 2018) under Siyungla area (Bishing village) of Upper Siang dist, Arunachal Pradesh," he said in a tweet."
His friend escaped from PLA and reported to the authorities. All the agencies of Govt of India are requested to step up for his early release," he had said in another tweet.
After receiving the information, the Indian Army immediately contacted the PLA through established mechanism of hotline, informing that the boy, who was collecting herbs and hunting, had lost his way and could not be found.
The Indian Army on January 23 had said that the missing youth had been found by the Chinese PLA. "The Chinese Army has communicated to us that they have found a missing boy from Arunachal Pradesh and the due procedure is being followed," PRO Defence, Tezpur Lt Col Harshvardhan Pandey, had said in a statement.