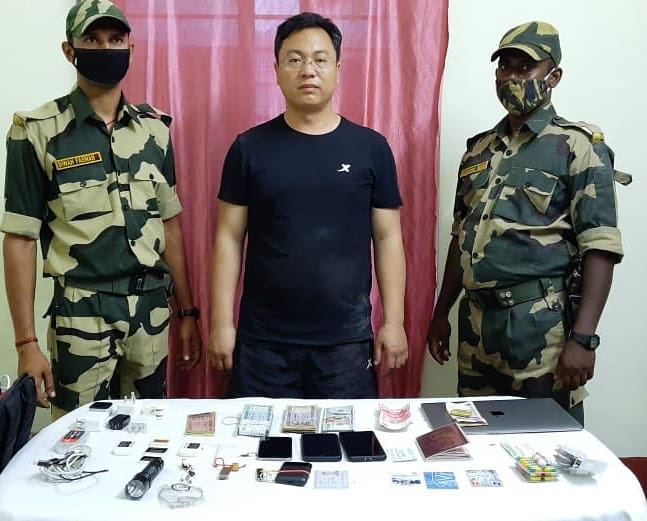 Today Evening Border Security Force (BSF) issued a statement saying one Chinese national has been arrested in Malda West Bengal.
According to sources, he was working in India for a Chinese intelligence agency for long years. He's being interrogated deeply as all intelligence agencies are working on this.
Hon Jo, a Chinese National was caught by them at Malda while the 'suspicious' person tried to cross the border. Said BSF
A few days ago his business partner was arrested in India. Suspicious about their movement, the Border Security Force (BSF) detained them at the Malda and later handed them to the police, officials said.
As per the BSF Sources, one laptop, three mobile phones, Indian, Bangladeshi, US currency, one Chinese Passport with a Bangladeshi visa were recovered from him. The matter is being investigated, they said