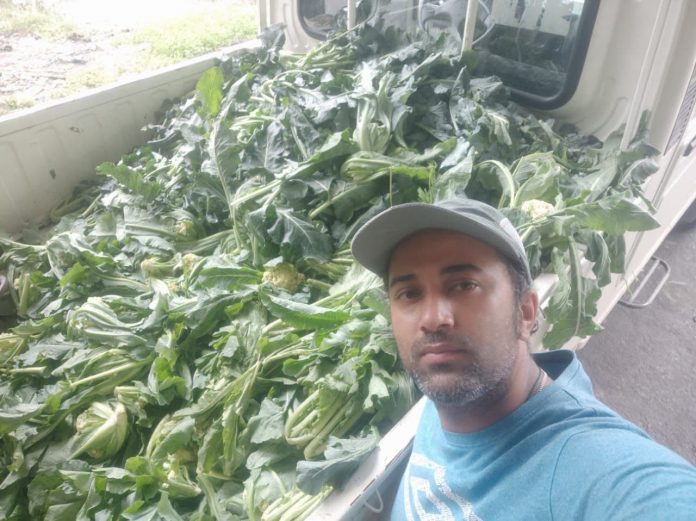 Far from the hustle bustle and limelight of media hype and advertisement, is a Department that is working silently and ensuring supply of vegetables and fruits at a very reasonble price. Sikkim Marketing Federation, SIMFED, as it is known, has been very instrumental during the Pendamic, and to the surprise of everyone, without any hue or cry.
The sky-rocketing price of vegetables and fruits during the lockdown had burnt the pockets of the common masses. In this time of crisis, SIMFED, under the able guidance of MD, Bhaskar Basnett and GM, Kailash B Rai, has been pivotal in regulating the prices.
The SIMFED store located at Lumsey, is a 247 operational hub at the present. Under the control of Prabin Sharma, Assistant Manager, assisted by Premjit Rai, Navin Pradhan, and other staff of Simfed, this dedicated team of SIMFED is sweating in day and night to ensure a continuous supply of vegetables, both local and purchased from outside. They have not only stopped black marketing but have ensured that the local farmers of the far west and south find a proper markets for their produce. The SIMFED team engaged in Lumsey store has not gone home for the last month.
Some have ailing parents at home and some have young children. Some of its staff have already been infected by the virus. Yet, they are still there fighting and ensuring a smooth supply of vegetables and have put themselves up at the store itself. The truck arrival time is not fixed. Sometimes the truck reaches the store at 2 AM. But the SIMFED team is ready 24/7.
They have pressed in 4 mobile vans for delivery of the veggies in and around Gangtok.
The items are unloaded, graded, and then again loaded as per demand and dispatched to their destinations in the mobile vans.
The Team might not have found a mention in the list of Frontliners, but next time, if you find fresh vegetables of your choice on your table, don't forget to thank these Frontliners from SIMFED.
They are the real power behind your punch! Team TST salutes your dedication.
A big shout-out to Team SIMFED.